Apple's Beat series is one of the high-end headphone lines by any manufacturing company. Being in the market for almost a decade, they've released eight models, each of which has unique features that make it the right choice for any user looking for quality with a touch of other add-ons.
While this may be true, that's not to say that the product line doesn't have its flaws; there have been numerous owners complaining about their devices blinking the white light and failing to play as expected.
If you, unfortunately, fall in this category, don't worry we'll be helping you with some quick ways to fix it in this article. Now before we get to that, let's discuss the probable causes of this issue so you may avoid them going forward.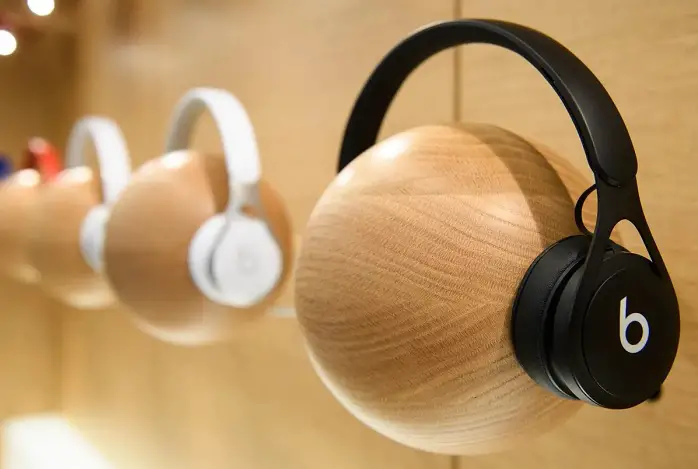 Beats Headphones Blinking White: Possible Causes
There are not a lot of reasons why your Beats headphones will start blinking its white light indicator – reasons are often related to power. The major downside is that most of these can't be remedied as most of the devices in the Beats series are portable and don't support parts replacement.
If you got one of the early models, chances are that your device is now very old and the battery's capacity has been extensively depleted. This is often the case if you're a heavy user who's likely to exhaust the charge cycle (which is typically 500 charges) of their device.
Most times, you will find the device blinking a white and red light and despite being plugged in, it will fail to charge. If you're using a model with an irreplaceable battery then you may need to get another Beats headphone.
If the firmware of your Beats headphone is outdated, or bugged, you will start having the white light indicator flashing. While this may not necessarily stop your usage immediately it can cause your device to cut off unexpectedly while you're playing.
Beats Headphone is Due for Rest
This issue occurs most times when you've been pairing it with multiple devices, or when its components go out of sync because of a power surge. You can simply perform a rest to get it working again.
Presence of Physical Damage
If you find your device flashing its white or red light indicator and you've already covered the options above, then you may want to check the hardware itself for any possible damage.
Most times you may find that the buttons are stiff or wires/bands (depending on the model) looking damaged. In this case, you may decide to fix it if you've got the technical knowledge or get a new one altogether.
Beats Headphones Blinking White Light: How to Fix
Admittedly, most of the things that can cause a blinking white light on a Beats headphone are irreversible and you just need to get a new one. However, these are some of the fixes you can try, before opting for a replacement.
Charge for an Extended Period
There have been multiple cases where clients solve this issue by simply leaving the charging device for an extended period. Doing this can solve your battery issue if it's always drained or seems to have exceeded the number of charge cycles. While this can be a nice solution, it may not be sustainable as the issue may arise again.
While that's the case, you also want to consider changing the charger and charging cable while at it because it could be that your charger is faulty and doesn't supply enough voltage to the device.
Update the Headphone Software
If you're using an Android device, you'll want to install Beats Updater, connect your phone to the headphone, and then check for firmware updates. In cases where there are none, you'll want to try out any of our other options especially if the issue still persists.
Hard Rest your Beats Headphone
To reset Beats headphones are quite easy. Aside from the Powerbeats Pro which involves long-pressing the system button for about 10 seconds while the case is open, the other models can be reset simply by long-pressing the power button and volume down buttons together.
Before giving up or taking your device apart you may want to consider this solution. Apple attaches a one-year limited warranty offer to their Beats headphones. If your device is fresh out of the box, then chances are that the problem you're facing is a direct fault of the manufacturer. When problems like this happen it's best to contact them to see if they have a lasting solution. More so, if you purchased from a certified Apple dealer, you may be eligible for a replacement if you haven't yet voided the terms of service within the warranty package.
If any of the above issues don't do the trick, then you may need to get yourself a new battery before – that's if you're capable of performing a replacement.