The Sonos Arc is a wireless Atmos Home Theatre Soundbar that claims to have been fine-tuned by Oscar-winning sound engineers. It is designed with impressive audio features including a discrete center channel that offer better soundstage performance and ensures for crisp sound performance, allowing you to listen to dialogue and follow up on the story. 
Knowing how to tweak your Sonos Arc and the best sound settings to apply is important if you want to enjoy the audio capacity of the soundbar to the fullest.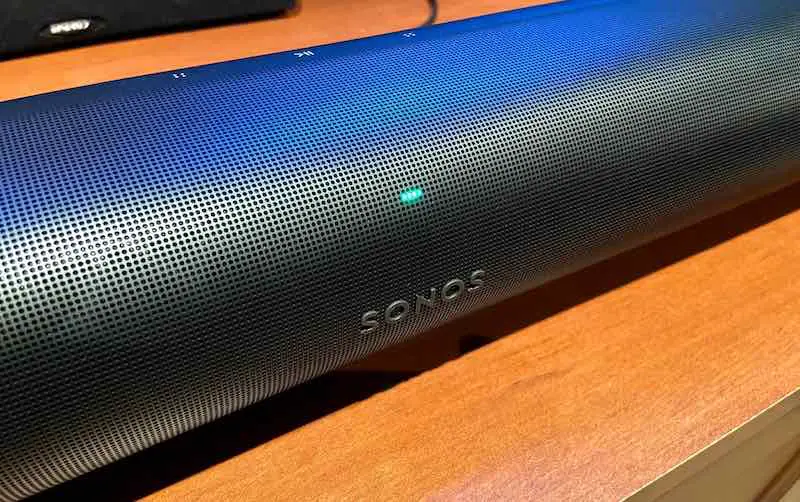 Sonos ARC Audio Settings Explained
To get started on the audio settings that work best with the Sonos Arc, let's take a look at how to set up the soundbar
Step 1: Positioning the Sonos Arc
Before we dive into the audio settings, you should ensure your Sonos Arc is positioned properly. The best place to keep it would be to place it directly beneath or above your TV. This ensures that it's centered and not obstructed by any objects. This placement will help create an immersive soundstage.
Step 2: Connecting the Sonos Arc
When connect your Sonos Arc to your TV, it is best to use an HDMI cable. This is because the HDMI eARC or ARC port on your TV for the best audio quality and compatibility. You can check the Sonos app or manual for detailed instructions on how to connect the Arc to your home network and set it up properly.
Step 3: Configuring Audio Settings
With your Sonos Arc set up and connected to your TV, you can go ahead to tweak the audio settings for optimal audio performance. 
Trueplay Tuning

: Trueplay is a Sonos-exclusive feature that optimizes the sound output based on the acoustic characteristics of your room. To enable Trueplay, open the Sonos app, go to Room Settings for your Arc, and select "Trueplay Tuning." Follow the on-screen instructions to walk through the tuning process. The process involves moving around the room while your smartphone's microphone analyzes the audio and adjusts the sound profile.

Speech Enhancement

: Hearing dialogue can be a hassle when watching movies or TV shows, the Sonos Arc corrects this with the Speech Enhancement feature. This feature enhances vocals and dialogue, making them more prominent and easier to understand. In the Sonos app, go to Room Settings, select your Arc, and enable Speech Enhancement.

Night Sound

: If you want to enjoy late-night movies without creating a disturbance, Night Sound offers a way out. This feature reduces the intensity of loud sounds while keeping the quieter parts clear. To enable Night Sound, go to Room Settings in the Sonos app, select your Arc, and activate the Night Sound option.

Subwoofer Integration

: If you have a Sonos Sub connected to your system, you can fine-tune the integration between the Arc and the Sub for a powerful bass experience. In the Sonos app, navigate to Room Settings, select your Arc, and choose "Subwoofer Integration." You can then adjust the level of bass output and find the perfect balance that suits your preferences.

EQ Adjustments:

For advanced users who prefer manual audio tweaking, Sonos provides a built-in equalizer (EQ). Here, you can adjust bass, treble, and loudness settings according to your liking. In the Sonos app, tap on Room Settings, select your Arc, and choose "EQ," and tweak the settings to your audio preferences.
Best Audio Settings for Sonos Arc
While personal tastes might differ, you can try out these settings for the best audio experience. 
Trueplay Tuning: Enable Trueplay Tuning and follow the on-screen instructions to calibrate the sound based on your liking.
Speech Enhancement: Enable Speech Enhancement to enhance vocals and dialogue clarity. 
Night Sound: Activate Night Sound to ensure balanced audio levels during late-night viewing.
Subwoofer Integration: Fine-tune the integration with the Arc by adjusting the bass output to your preference.
EQ Adjustments:  Use the EQ to customize the sound further. For this example,
Bass: +2

Treble: -2

Loudness: Adjust to personal preference.