Jabra is a Danish company that manufactures audio devices, including headphones, earbuds, and headsets. They specialize in quality headphones focusing on noise cancelation. The brand is one that's sure to offer you headphones with excellent quality at budget-friendly prices.
Despite all the plus sides to owning a Jabra headphone, we can't ignore some problems that occurs every now and then; precisely the issue of the headphone not connecting. Even though we can't quite call it a design error, it's not something that a user is happy to experience regardless.
In this article, we'll be highlighting the reasons why your Jabra headphones are not connecting, and also give quick guides on how to troubleshoot the issue.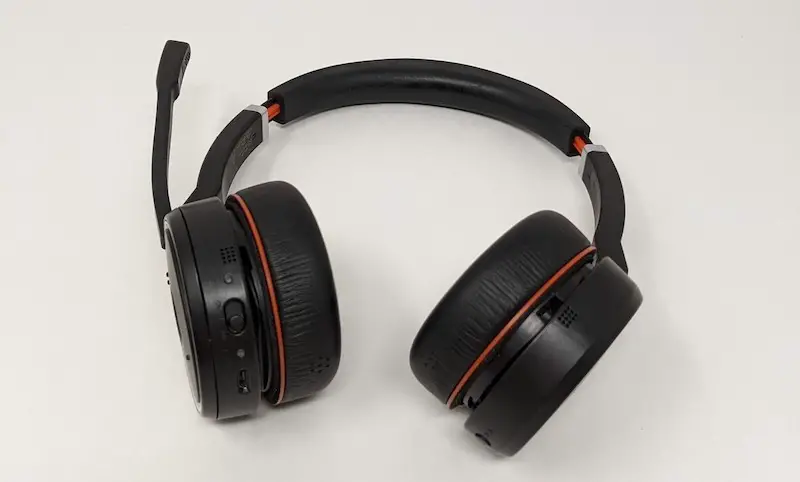 Jabra Headphones not Connecting: Possible Causes
Jabra headphones are crafted with pretty decent technology, as such, it's not hard to spot the reasons why they may fail to connect with your playing device.
Although for most of us, it's a no-brainer, it still has to be said. The maximum range of Jabra Bluetooth headphones is about 9 meters (30ft), and free flow also depends on what's in of the signal. If you notice your pairing/connection is because of distance, bring it as close enough as possible, and try again.
While the battery strength of Jabra headphones is typically strong, it can cause the device to malfunction a little when they're low. Ideally, you want to try charging from anything below 30, as this can cause issues like frequent disconnection, or failure to connect at all.
Interference from Smart Devices
As surprising as it may sound, having things like a smartwatch or Fitbit that uses Bluetooth connection can disrupt your Jabra headphone connection as well. While it's not necessarily a design flaw on the part of Jabra, you may experience occasional disconnection if you manage to get connected at all.
Windows 8 Related Problem
By default, Windows 8 PCs are designed to deactivate some features &devices when not currently in use as it goes into battery saver mode. Also, your native driver for Bluetooth may not be enough as some models of Jabra headphones require you to download their dedicated driver, especially if you want to use a wired connection.
Jabra Headphones not Connecting: How to Fix
The good thing is that the connection problems that you may encounter with a Jabra headphone are quite easy to fix, especially if you're tech-savvy. While that's the case, it's important that you first off, try using the device in Bluetooth pairing mode before making any conclusion that it had connection issues.
Of course, for a smartphone or PC, a full restart isn't necessary as it more or less takes the same effect as turning off the Bluetooth settings, and then back on again. However, for your Jabra headphones, you pretty much want to power cycle it and make sure the next time it's coming on, it's in pairing mode.
Sometimes the problem may be from your Jabra headphones alone, and in this case, only a reset will do. Jabra currently has two earbuds and one standard headset, and they all follow similar resetting process.
For the earbuds, take them off the charging case and close the lid, then press and hold the multifunction button on the charging case for about 10 seconds. You'll know your device is reset when you see the red light on the case flash red and then purple. If you have the Jabra Evolve2 85 headset, simply turn it on, then press and hold the multifunction button in the right ear cup till the LED light flashes purple.
Update Firmware on the Headset
If after trying the solutions above you're still faced with the issue, you may want to check and make a firmware update if any. You'll want to download Jabra Sound+ on your smartphone, install it, and then try connecting the headset through there. If it works momentarily, you can then proceed to the Discover tab and click on an update if any.
Update your Windows PC Drivers 
If you happen to be trying your headphones with a Windows PC and it's failing to connect, then you may want to try updating your device drivers. The easiest way to do this is to install Driver Easy, let it scan your available drivers, and suggest available updates.
If you happen to want to connect via their wired headset, you may have to install Jabra Sound+ for PC, follow the settings, wizard to configure, and then ensure that the volume is well-tuned for playback audio.
No Audio on Jabra Headphone When Answering a Call: How to Fix 
This happens when you can't hear sounds from your headphones after picking up a call because your phone assumes you don't want to use the headphones or earbuds to speak as you pick up the call through it. While this flaw is not only common on Jabra audio devices, it's something that they have and should be addressed.
To correct this, simply press the 'Answer Call' button on the headphones to transfer the audio. Also, you can prevent it from occurring again by always picking up directly from the headphones.