Onn soundbars are a budget-friendly option for improving the sound of your TV. They offer a variety of features, including Bluetooth connectivity, Dolby Audio support, and multiple input options. They're available in various sizes and configurations so you can always find one that suits your needs and budget.
After getting this soundbar, knowing how to perform a factory reset on it can be a valuable skill. Whether you're troubleshooting issues or preparing to pass it on, this step-by-step guide will walk you through the process, ensuring a clean slate for your audio experience.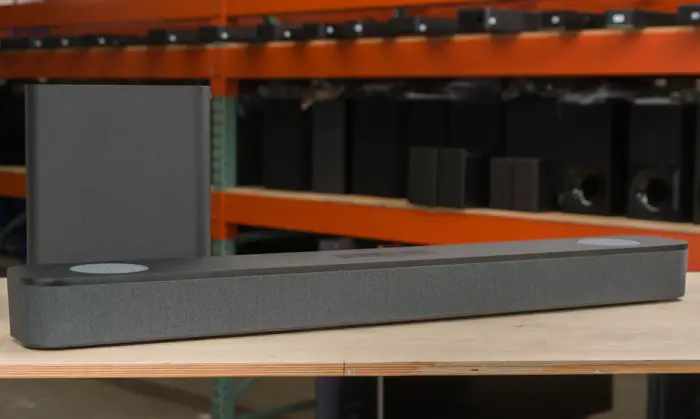 How to Reset an Onn Soundbar
There are two ways through which you can reset an Onn soundbar; soft reset/power cycle, and hard reset. While the former is for reverting simple malfunctions and settings, the latter is more useful when you've got a serious issue going on with the soundbar.
How to Soft Reset/Power Cycle an Onn Soundbar
Performing a power cycle on your soundbar is relatively easy; the main aim is to turn it off completely and let it reboot from scratch, not from standby. Just follow the steps below.
Turn off your soundbar and unplug it from the socket

Wait for about 5 minutes and plug it back in

Long-press the power button for about 5 seconds after it has shown an indication that it's on

Your device should be reset now.
How to Factory Reset an Onn Soundbar
There are four methods for doing this; with the soundbar's remote, with the Onn app, input and volume button combo, and with the reset button on the device itself.
Method #1 With the Soundbar's Remote
Onn's soundbar remotes come with a multifunctional pause/play button. All you need do is put on the soundbar, then press and hold the pause/play button on the remote for about 10 seconds till the input lights start flashing.
Method #2 With the Onn App
Open the Onn app on your smartphone or tablet.

Select the soundbar that you want to reset.

Tap on the Settings tab.

Scroll down and tap on Reset.

Tap on Reset again to confirm.

Your soundbar has now been reset to factory defaults.
Method #3 With the Input and Volume Combo
Turn on your soundbar 

While it's booting, press and hold the Input and Volume buttons on the soundbar simultaneously

You'll know that your soundbar has been reset when its indicator lights start flashing
Method #4 Reset Button on the Soundbar
Some Onn soundbar models come with a dedicated reset button at the back where the connecting cables are located. You'll want to check the bottom of the soundbar if it's not here. All you need do is press the button while your soundbar is on. It'll automatically reboot the soundbar, then your system will be reset.
Regardless of the factory method you use, if your Onn soundbar is connected to a subwoofer, you may also need to reset the subwoofer to factory defaults to clear all errors.  All subwoofers have their way that they can be reset, you'll need to consult your user manual to do that.
Onn Soundbar Problems and How to Troubleshoot Them
Although Onn soundbars generally have a good build with decent quality, there are still some issues that may go wrong; common in most soundbars.
There are ways to approach this problem; if you've been using the soundbar with that source before, and if it's your first time setting up the soundbar. For the former, a cable check, factory reset, or power cycle would do. However, if your case falls within the latter, you'll want to reconfirm your cable connections to see if you're plugging things properly.
Audio-Video is Out of Sync
If your Onn soundbar is having this problem, you can easily solve it by power cycling the TV and soundbar. While that's the first thing you should try, if you happen to be streaming in 4K or 8K quality, you may need to reduce the streaming resolution a bit for your device to get back in sync. Lastly, if you're using a smart TV with the 'Lip Sync' feature, you may need to adjust it accordingly.
Onn Soundbar Keeps Turning Off
In this case, the most probable culprit is your device's power-saving feature – if you're using a model that supports it. If your device has a power-saving feature, consider turning it off, but if it isn't supported in your model, you'll want to check your power cable and power butting if it's defective.
For any audio problem, you first want to check if your device's firmware is updated. Next, you'll want to verify that your connecting cables are in good shape, especially if you're using a 3.5mm AUX cable or an optical cable. if you're still not able to spot and solve the issue, your last option will be a factory reset, at least before you contact customer Support.