The Roku Soundbar is one of the most popular products alongside their flagship Streambar Pro. It's no more news that a lot of users have been complaining about their indicator lights continuously blinking, if you're one of them don't worry, we'll be giving a solution in this article.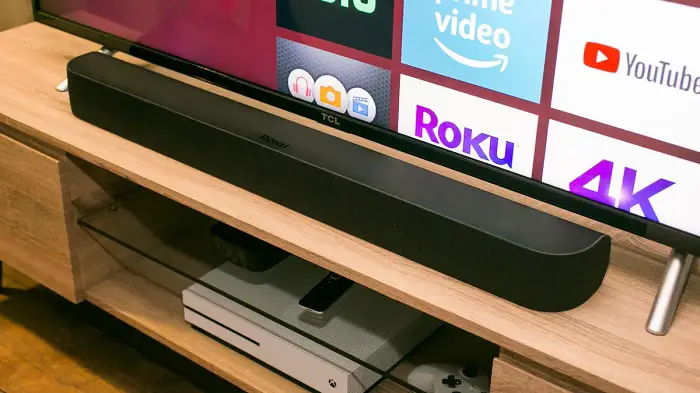 Roku Soundbar Blinking Orange Light: Possible Causes
There are quite several reasons why your Roku Soundbar would repeatedly be blinking its orange light or any other of its indicators. Whether you're using the Roku Streambar or the Streambar Pro, these are some issues often related to your connection.
Slow or No internet Connection
The orange or amber lighting is used to indicate an internet connection. Normally, your light indicator will display a white light if you've got a gigabyte Ethernet connection, and amber/orange for a 100 Mbps or 10 Mbps connection. However, when it starts blinking orange or amber, it means either your internet service is offline, or the ethernet cable isn't connected properly.
In cases like this, you simply remove the cable and plug it back to solve the issue. However, this may not be the solution if your problem is from something other than the wrong ethernet cable connection.
Roku Soundbar Blinking Orange Light: How to Fix
Fixing the orange/amber blinking issue is quite simple. Being a connection/settings issue, you don't need to do a whole lot. In any worse case, you can simply reset the Soundbar and get things back running.
Check your Ethernet Connection
Being the primary cause of this issue, it's what you want to consider before anything else. First, you want to make sure that you've still got access to the internet through that network provider. If you haven't, you'll need to sort that out before considering anything else like say an ethernet cable replacement.
Once you can confirm that the internet is still working in the home, you want to proceed to check the ethernet cable itself to make sure it's still functional. If you used to have a blinking light on the port, you want to make sure it's active. If it's not, look for another device with an ethernet port and test your connection there. If all else fails, get yourself a new ethernet cable.
Reset or Power Cycle the Soundbar
In most cases, a reset or power cycle is enough to get the system to function properly again. If you've also got any other blinking light problems on your Roku Soundbar, this routine is also what may be needed to get it working properly again. While that's the case, you can perform a reset by following any of these two methods.
Resetting your Roku Soundbar: Method #1
Long-press the "Volume Up", Power", and "Input Select" buttons on your soundbar for up to five seconds.

After the reset, unplug the AC power supply cable for about a minute, and plug it back again.

Turn on your device and the light shouldn't be giving you the issue anymore.
Resetting your Roku Soundbar: Method #2
Navigate with your remote through to Meue >> Settings >> Remotes & Devices

On the Remote & Devices menu, select "Audio Devices", then click on "Soundbar" to have it reset.
Other Lighting Indicators and Their Meanings on Roku Devices
If you get a blinking red light on your Roku Soundbar, then you're probably facing a power-related issue. To fix you want to make sure that enough voltage is being supplied to the device, and that you're not using a surge protector that steps the voltage too much to a level that your device use.
Whether it's a slow or fast blinking, this is often related to an internet connection problem – goes hand-in-hand with the orange/amber lighting. You're going to have this indicator light issue if you face a temporary internet disruption, or your internet steps down to become slow.
The blinking blue light indicator is also linked to cable connection issues. However, this time, it's related to the HDMI connection cable. You'll want to make sure that your HDMI cable isn't defective, or that you don't have a damaged port on your device.
A blinking green light on your Roku TV remote means that you have a defective component within the remote. Usually, it's either the RF or IR that has become faulty or your battery has become drained.
Yellow/Reddish-yellow (On Remote)
Reddish-yellow lighting is often related to remote pairing failure. In this case, you'll need to disconnect the pairing and do it again. In cases where disconnection still gives you an issue, you may force-restart the remote.
Step-by-Step Guide to Force-Starting a Roku TV Remote
Remove the remote's battery from the compartment

Disconnect your Roku device from the wall socket and reconnect; essentially power cycle the device.

Put the batteries back in the remote

Press and hold the reset button while turning on your Roku device
This procedure will link the remote back to the Roku device; whether it's a TV or Soundbar.