Polk Audio, Inc. is one of the biggest manufacturers of loudspeakers for home and automotive use in the United States. However, there's been rising questions as to whether Polk speakers are still being handcrafted within the US, or they've been outsourced to countries like China.
This article aims to shed light on the historical locations of Polk speakers and explore their expanding manufacturing locations today.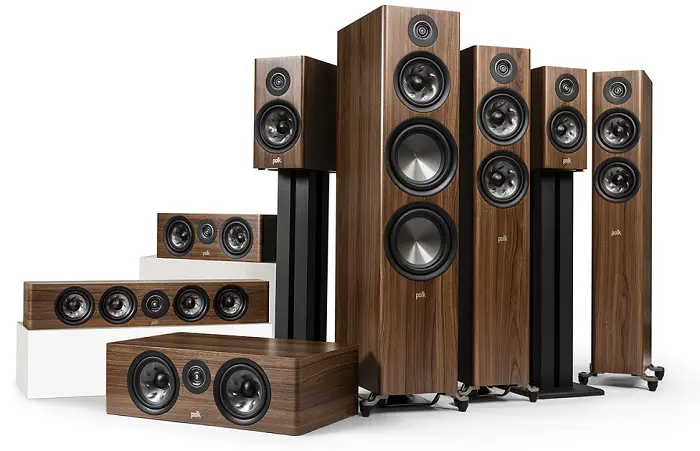 Where are Polk Speakers made?
Polk speakers are presently manufactured in the US, Mexico, and China. They were originally manufactured wholly in Baltimore, US, in the 1970s when they were first established.
But, things sure have changed since 1972, Polk now has manufacturing plants and assembly facilities in their branches in China and Mexico, with each capable of building a stand-alone speaker. It is also worth noting that all Polk products are designed and engineered in Baltimore, Maryland (USA).
In all, depending on your location/proximity, store of purchase, or product series, your Polk speakers may be made in China, in the US, or Mexico.
Origin of Polk in Baltimore, USA
In 1972, Polk Audio was founded by two graduates of the University in Baltimore, Maryland: Polk and Klopfer.
Matthew Polk studied physics while George Klopfer was a history student at the university. They collaborated on creating public address systems for fiddlers' conventions. Eventually, they came up with the idea of establishing an audio speaker manufacturing business.
With the assistance of Sanford Gross, they got a better design for their cabinets and successfully found buyers for their speakers. The new speakers quickly received positive feedback from their buyers. And in a short while, the partners relocated Polk Audio's operations to a spacious Victorian house in Govans – a neighborhood in Baltimore, Maryland.
By 1980, the company had grown to over 100 employees and was manufacturing more than 1,000 speakers per week. This success was reflected in Polk's recognition on Inc. magazine's list of the 100 fastest-growing private companies in the US.
Polk Shifted to Tijuana, Mexico
For a number of reasons in 1988, certain manufacturing operations of Polk were transferred to a plant in Tijuana, Mexico, through a subcontracting agreement with Cal-Pacifico, Inc.
One of the major reasons they moved to Mexico was to minimize costs and, consequently, increase the company's savings: since they paid workers in Mexico 7 to 8 times lower than those United States. Shipping costs were also reduced significantly due to the proximity of the assembly facilities and components in Mexico.
Expansion of Manufacturing in Tijuana
In 1995, in a quest to meet the rising demand, Pulk moved the "majority" of its manufacturing operations to Tijuana, Mexico. Only the assembly of its high-end speakers was left in Baltimore. This move cost more than 30 people their jobs in Baltimore.
In June 1995, after Polk announced Eosone, Inc as a new subsidiary that would manufacture home theater speakers, they proceeded to expand manufacturing in Tijuana, with the opening of a new $2 million speaker cabinet plant – a whopping half of the company's cabinets were made there. But overall, the expansion of Polk in Mexico helped make their products easily accessible to consumers.
Is Polk Made in China?
To keep up with competitiveness in the global market, Polk recognized the significance of setting up manufacturing facilities in Asia – particularly in China.
Given that China is known for its expertise in electronics production, it was an advantageous move for Polk. Moreover, the factories in China sustain Polk's high standards of quality, guaranteeing that the speakers produced there are on par with the ones made in the USA.
Are Polk products made in the USA?
Although there are worries among users regarding the places where Polk manufactures its products, the company has specifically stated that they engineer, design, prototype, and test every aspect of their loudspeakers in their Baltimore Maryland USA engineering facility to deliver a great sound experience that's accessible to all. Though they are manufactured/made in the US, China, or Mexico.
The Impact of Location on Polk Speakers' Quality
A common question that raises the concerns of users is whether the location of manufacturing affects the sound signature of Polk speakers; do they sound as good as those made in the USA?
Well, while factors such as climate, craftsmanship, and available local materials can play an impact, be rest assured that Polk Audio loudspeakers are constructed with the highest quality materials and components sourced from around the world.
Some components are made in the USA, Japan, Germany, Mexico, & Taiwan, while other parts or components are from one or more of the following other countries: the United Kingdom, Thailand, Hong Kong, and Korea.
Wrap-up
With over 50 years of award-winning experience, Polk Audio has enjoyed a long stay in the Hi-Fi industry. They've branched out from Baltimore (USA) to countries like China and Mexico while overseeing the start-to-finish of the work that goes on there.
For a quality-focused company like Polk Audio, that is just what they have to do to provide a balance between great products and great consumer prices. Perhaps, where the production facility is doesn't really matter after all.