Apple's Bests Fit Pro is one of the top choices for anyone looking for high-end earbuds. Whether you're looking for a durable earbud that'll serve you for as much as you need, or you're looking for an awesome device with ANC to give you the best listening experience, this product has got you covered.
The only downside is that you may start facing some problems as soon as you take it out of the box and try it on especially if it's a product not designed for you. A lot of people often complain about their Beats Fit Pro constantly falling out, some even finding the device not used the device is it barely spends minutes in their ears.
If you happen to own a Beats Fit Pro and it keeps falling out, continue reading this article, you're in luck. In subsequent writing, we will give suggestions on how to remedy the issue, we will also highlight and explain possible causes so you can avoid it when buying other earbuds.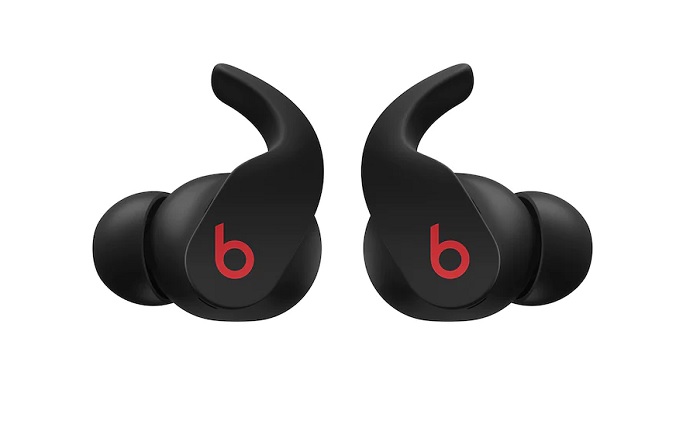 Beats Fit Pro Keep Falling Out: Possible Causes
Admittedly, the major reason why Apple's Beats Fit Pro can be falling off the ears of users isn't an issue that we can directly label as a fault from Apple. At the same time, we can't also make conclusions that the owner is trying to use it incorrectly. 
Variation Between Ear and Earbud Sizes
All earbuds of the same line/model are created with the same parameters (sizes), but all humans don't have the same size of ears or heads in general. If the variation between your ear size and that of what's used for the Beats Fit Pro is significant, then you're likely to experience the issue where your earbud will repeatedly try to fall out while it's being used.
While this is what we might consider the worst-case scenario, it's not always the case as Apple tries to make their earbuds as one-size-fits-all as possible.
Earwax Stopping it from Sitting Properly
Earwax is an accumulation of dead skin cells, secretion grans, and other types of debris like dust or pollen in the ear canal. While it's completely natural for your ear to have a reasonable amount of earwax in it, this wax can prevent earbuds from sitting properly, as such it falls out even when it's hooked on the upper part of the earlobe.
You're Wearing it Incorrectly
Although this might be a long shot, it's something you want to consider especially if you've used an earbud with a similar design before, or you've used an older model of the same product. Check the earbud to make sure you're wearing left to left and right to right, then ensure the hook is correctly placed in the upper part of your earlobe.
You're Wearing it While Doing a Task it Isn't Designed For
Although the Beats Fit Pro is quite a comfortable sound device for performing a lot of tasks, it's still not designed to be the universal solution for all tasks, especially with different people having different ear sizes.
You need to see if you're eating (moving your jaws) while having them on, or if you're trying to lay with them on the bed. Any of these two activities among others, can easily make it start falling out of your ear.
Beats Fit Pro Keep Falling Out: How to Fix
There are serval ways you can solve this issue. Although some of it might not be the best option, it can be effective whenever you're looking to use your Beats Fix Pro.
The reason, why the earbud is falling out, might be because you're not using the right ear tip size that'll sit nicely with your ear canal. Aside from just cleaning earwax off of your ear, it's usually not enough especially if the size of your actual ear canal is not compatible with the stock ear tip size.
Wear an Ear Warmer or Sweatband
You can use ear warmers or sweatbands to hold the earbud in play while you're using it. Although this is the best solution if you're looking to participate in fitness exercises like running, or weightlifting, it's not a recommended solution if you're using the earbuds for an extended period.
There is no universal earbud that suits everyone, and neither there is a specific correct or wrong way to wear them. One possible suggestion is to place the wing tip beneath the notch of your ear, just outside the canal.
Consider Returning it and getting a replacement.
If you've tried the solutions above and it still doesn't fit your ears, then you should go for the last option which is returning them. There are other equally high-end and similar products you can try; the Airpods Pro, Airpods 2/3, Beats Studio Buds, and the PowerBeats Pro, just to mention a few.
The Beats Fit Pro already comes with an ear wing so considering getting the accessory as a solution is out of the option. Also, you can't exactly use ear hooks because of their design.