Nobody ever wants to have a soundbar that's malfunctioning, especially when your TV's speakers don't produce the best sounds. It gets worse when said device is from JBL's line of soundbars – those don't come cheap. All that'll be on your mind is the quickest troubleshooting procedure to get things fixed and back to normal.
In this article, we will be giving a step-by-step guide on how to factory reset a JBL soundbar. If you happen to be experiencing any issues with the model you currently have, don't worry, you'll know how to have it fixed by the end of this article.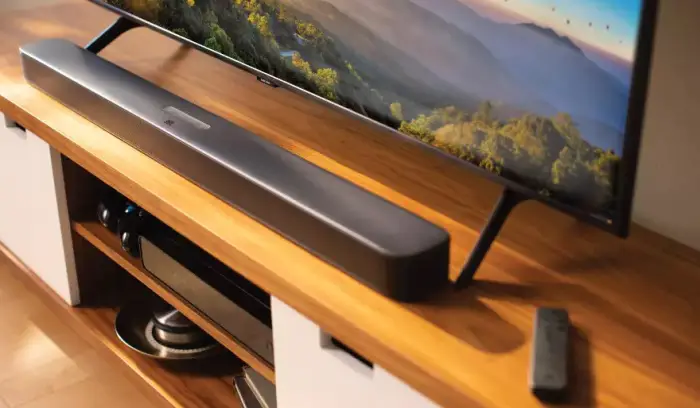 How to Factory Reset a JBL Soundar
Unless you've contacted customer support and you've been recommended a better way to troubleshoot your device, performing a reset is arguably your best bet to get it working properly again. More so it's by far the easiest method when compared with carrying out a system upgrade.
Meanwhile, there are two ways through which you can have your JBL soundbar reset; a soft reset which involves power cycling the system to remove temporary settings, and a factory reset which allows you to completely delete everything in your, making its software components as completed by the manufacturer.
How to Soft Reset/Power Cycle a JBL Soundbar
The JBL Bar 300, Bar 500, Bar 700, and Bar 9.1 (the recent flagship) are the most popular JBL soundbar out there, and they all follow the same troubleshooting procedures. More so, most soundbar devices often follow a generic way to get power cycled.
All you need do is turn the device off, and unplug it from the power socket, alongside other connected cables. wait for about 10 minutes, to plug everything back, in and power it on.
How to Factory Reset a JBL Soundbar
JBL currently has 9 soundbar models out there, some have the same factory reset methods, others don't. We've grouped their factory resetting procedures below.
How to Factory Reset JBL Bar 2.0 (Deep Bass / All-in-One)
In any source mode, press and hold the VOLUME -, VOLUME+, and SOURCE buttons on the soundbar simultaneously

Release when a text display shows RESET.

When the factory settings restore is complete, the product automatically switches off and restarts.
How to Factory Reset JBL Bar 300 / 500 / 700 / 800 / 1000 / 1300
On the soundbar, press, and hold the Source,

VOLUME

-, and

VOLUME+

buttons simultaneously for about 10 seconds

Release when "Reset" is displayed

Your soundbar will be reset to factory settings after it restarts. 
How to Factory Reset JBL Bar 9.1
On the soundbar, press and hold the Power and Source button simultaneously for about 20 seconds.

Release when "Reset" is displayed

You'll know the reset was successful when the Soundbar shows "LOAD" and "Ready" and then go to standby mode.
How to Update JBL Bar 9.1 Software
The Bar 9.1 is JBL's current soundbar flagship, as such, there are bound to be multiple releases of firmware updates, at least till it gets replaced by another. If you've got one, here's a step-by-step guide on how to check and update the device – with a USB storage device, and online.
How to Update JBL Bar 9.1 Software Online
Connect your soundbar to the internet

It automatically searches for updates, if there's one, a notification will be displayed on the screen

Mount your two detachable speakers

Wait for the update to be installed and the system to restart
How to Update JBL Bar 9.1 Software with a USB
Download the latest firmware update from the JBL website.

Extract the firmware update file to a USB flash drive.

Turn off the soundbar.

Insert the USB flash drive into the soundbar's USB port.

Mount the two detachable speakers

Press and hold the Power and Volume Down buttons on the soundbar for about 15 seconds.

The soundbar will enter firmware update mode.

The soundbar will update the firmware and then reboot.
You'll want to make sure that the soundbar is powered on and the USB device isn't removed throughout the updating period. Make sure you mount the detachable speakers properly. If the update isn't done right, you'll get an "Error" message and need to restart again.
JBL Bar 9.1 Soundbar Wi-Fi Setup
If you're using the Bar 9.1 alongside a smart TV that supports Wi-Fi connectivity, you don't need an HDMI cable to connect with your TV. More so, connection with this method can be a lot faster and cleaner as you don't need to worry much about cable management. To use this feature, you'll need to have a Wi-Fi router for your home where both devices will be connected. Here's a step-by-step guide on how to connect your JBL soundbar to TV via Wi-Fi.
Make sure that your JBL Bar 9.1 soundbar and Smart TV are both connected to the same Wi-Fi network.

On your JBL Bar 9.1 soundbar, press the Source button until the soundbar is in Wi-Fi mode.

On your Smart TV, open the Settings menu.

Navigate to the Sound or Audio settings.

Select Wireless Speaker Output or Sound Output or Audio Output.

Select your JBL Bar 9.1 soundbar from the list of available devices.
While this is just a generic setup procedure, the specific setup to connect the soundbar to your TV via Wi-Fi will depend on your TV brand and model. You may need to consult your TV's manual or customer support for a proper step-by-step guide if it's your first time trying to connect with a soundbar using Wi-Fi.