The Vizio Soundbar remote is a boon. Vizio designed it to help their users optimize, maximize and customize their sound experience. Moreover, without the remote working perfectly, you won't be able to access certain interaction commands.
If you find out the Vizio Soundbar remote is not working, worry not. In this blog post, we'll highlight the most common causes, plus DIY fixes that can help.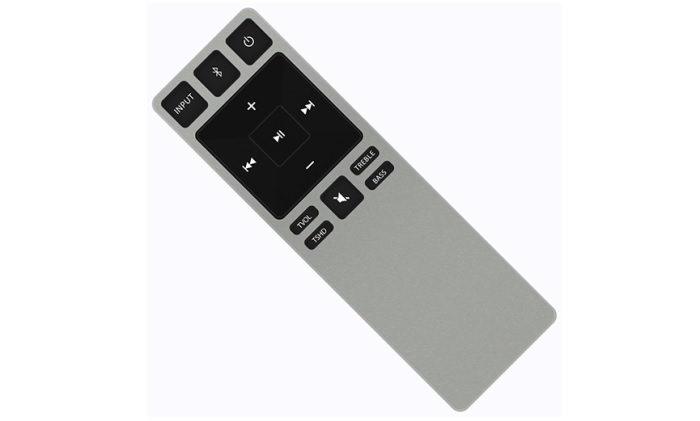 Vizio Soundbar Remote Not Working: Causes
From weak batteries to software bugs, we've highlighted 6 common reasons why your Vizio soundbar's remote isn't working. They include:
1. Obstructed Line of Sight
All Vizio soundbars connect with the Infrared LED of the remote control via an IR sensor. And for prompt connection, there must be a seamless transmission of the IR signals. So, if there's any obstacle blocking its path, your Vizio remote won't work.
2. Bad Batteries
When Vizio remotes are not working, it is often a problem with the battery. The Vizio remote features two non-rechargeable, bit-sized AAA batteries. When have you last checked them? If it's been a while, the batteries may need a quick replacement.
3. Software Glitches and Bugs
The problem might not be with the remote but with the soundbar. If you've been using the Vizio soundbar for a while, chances are a software bug might be causing it not to decode the signal from its remote control.
Software glitches are especially common in Vizio soundbar models made between 2014 and 2015. That said, if software bugs are the culprit, updating and resetting your soundbar should help fix this issue.
4. Issues with Bluetooth & Streaming Apps
Many models of Vizio soundbars can work wirelessly with Bluetooth. If yours is one, please note that the Vizio remote control cannot control the content playing from a Bluetooth source e.g. your mobile phone.
Also, online streaming apps like Netflix, Hulu, Amazon Prime, Spotify and others won't respond to all buttons on the Vizio remote control.
In short, if your Vizio soundbar remote isn't working with Bluetooth or streaming apps, it is most likely due to these incompatibility Issues.
Vizio Soundbar Remote Not Working: Fixes
Here, we've highlighted DIY fixes that can help out.
1. Have a Direct Line of Sight
Both devices, the soundbar and remote, need to have a direct line of transmission.
One, the IR LED of your remote control should face in the same direction as your soundbar. At most, it should be within a 60-degree.
Two, make sure any obstacles like tabletop flowers and shelf glasses are removed. Also, ensure you clean both the sensor on your soundbar and the remote.
Three, your Vizio remote can function from 25 feet away, but try using the remote as close as possible to the soundbar.
2. Replace the Batteries
To identify dying batteries, remove the battery compartment door behind the remote to access the batteries. Inspect it for any physical sign of corrosion, leakage, worn-out or swelling.
Insert new AAA batteries, making sure you align them correctly to the negative (-) and positive (+) terminals. You can now test the remote.
Also, handle the batteries you removed with care and dispose of them safely. However, if they are just fine, proceed to the next fix.
3. Power Cycle your Remote and Soundbar
This is one of the ways of resynchronizing devices, and it should help resolve your issue. Both the Vizio remote control and its soundbar can be power-cycled. Follow these steps to power cycle the remote:
Take out the batteries in the remote control
Press each button on the soundbar twice. Start from anywhere; there is no direct order. Doing this will also help you confirm whether any button is stuck.
Re-insert the batteries into the remote.
After you're through with the above steps, you should power cycle your Vizio soundbar as well. The following steps will help you with that:
Turn off the soundbar. You'd find the power button on top of the device, or by the left side for some models.
Unplug the soundbar from the power source
Press the power button for about 30 seconds, then release.
Plug the soundbar back into the power source.
Turn on the soundbar.
Now, test the remote control on the soundbar.
If the issue persists after doing this, jump to the next fix.
4. Update your Vizio Soundbar
New updates from the Vizio manufacturers often come with performance improvement and bug fixes that can help out with remote control issues.
Note that if you're using a VIZIO SmartCast Sound Bar with model number these model numbers (SB46312-F6, SB36312-G6, SB36514-G6), updates will be automatically downloaded once your soundbar is connected to the internet and paired with the VIZIO SmartCast Mobile App.
If otherwise, you can manually update your Vizio soundbar by following the steps highlighted below:
Click here to visit Vizio's main website
On the main menu, click on "Support".
You'll see a search box at the top of the support page.
Type in your soundbar model number and click "Search". Your model number will be on the back of your soundbar or its box packaging.
In the search results, you'll find one that reads "your model number Firmware Information" e.g. "SB46312-F6 Firmware Information". Click on it.
If there's a new update, you should see a download link.
After downloading, copy the file to a "formatted" USB flash drive.
Now, unplug the soundbar from power.
Plug the flash drive into the soundbar.
Plug the soundbar back into power.
The soundbar light will flash for about one minute. You may have to wait longer.
After this, your soundbar should be successfully updated!
5. Reset your Vizio Soundbar
Resetting is another good way of resynchronizing your Vizio soundbar remote. It can potentially help remove software bugs. To hard reset your soundbar, follow these steps:
Make sure it's on.
Press and hold the 'Volume Down' and 'Bluetooth' buttons simultaneously for 5 seconds.
Wait for the soundbar lights to flash three times.
Once it flashes like this that means the reset is successful.
Wrap-up
We hope these DIY fixes got your Vizio soundbar remote running again. If not, contact consider replacing your Vizio remote as their hardware may be damaged. Better still, you can contact Vizio technical support for further assistance.